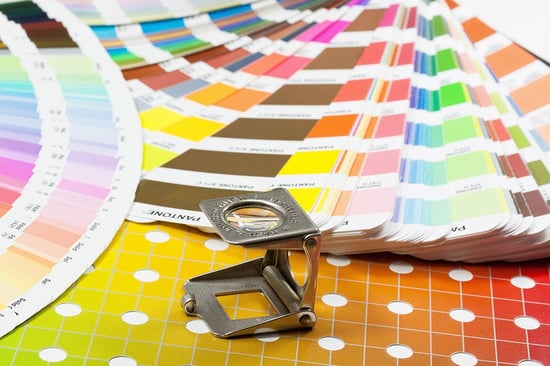 Do you know everything about printing on plastics?
Printing on plastic substrates is not difficult nor rocket science, however, it's also not the same thing as printing on paper and demands some preparation. The biggest difference concerning the printability of plastic materials and paper is that plastic materials are non-absorbent. There are also big differences in the printability among different plastics.
Here are some key points that you should take into account before printing on a plastic substrate:
1. Run pre-tests
2. Plan in advance
3. Printing and drying
4. Post-press and packaging
1. RUN PRE-TESTS
Before running a commercial job, reserve some time for testing the printability of the material first. Test also the post-press actions and the material's compatibility with the intended application.
2. PLAN IN ADVANCE
Always revise the instructions from the material manufacturer in beforehand. Order the required inks, varnishes, etc. on time. Reserve enough time for cleaning the ink units (if needed) and anticipate some additional drying time before the post-press. Reduce the TIC on the artwork. Round the corners of the shapes to be die cut or kiss cut.
Reserve enough time for acclimatization. In order to achieve efficient feeding, the key is to acclimatize the material properly. The time needed for this depends on the quantity of the material and the temperature difference between the storage and the press-room.
3. PRINTING AND DRYING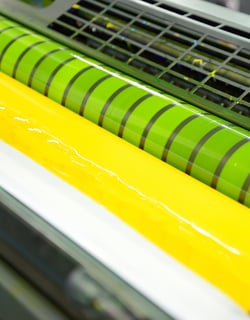 Run in small stacks. Avoid a too strong printing pressure in the cylinder. Revise the compatibility of the dampening solution with the ink (ph value and level of alcohol). Print with low levels of water and avoid heavy layers of ink. Make sure you use previously tested varnishes and coatings.
Use large drying powder (Oxidative inks), and dry the material in a well-ventilated room. Avoid the use of IR lamps and in UV-offset avoid excessive heat by setting the first lamps to a lower intensity and then increasing it progressively on the following lamps.
4. POST-PRESS AND PACKAGING
Use sharp and nick-free blades for cutting and trimming. When die-cutting or kiss-cutting round off the inner sharp corners in order to avoid tearing.
Pack the material flat. When packing flexible plastic material in tubes pack them with the printed side facing outwards . Do not fold the material. Avoid packing the material in sealed bags while they are still drying and avoid packing with products that emit VOC's.
WANT TO KNOW MORE?
Download our eBook "Sheetfed Offset Printing on plastic substrates" and get more comprehensive information about printing on plastics.