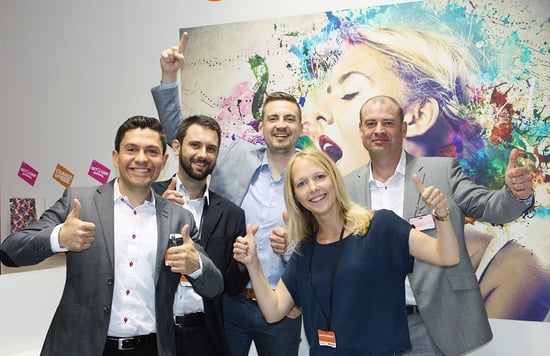 FESPA 2015 – the global print exhibition - was held during 18th and 22nd of May in Cologne. We also packed our bags and spent a very successful week there.
NEW PRODUCT LAUNCH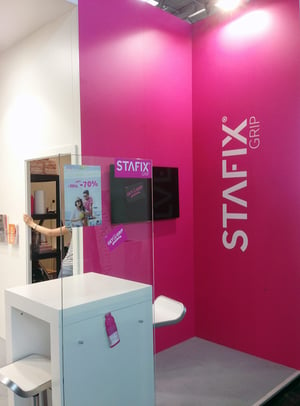 The biggest thing for us during our FESPA week was to launch a new addition to our STAFIX®GRIP product group: STAFIX®GRIP TONER, aimed to enlarge the printability options for the product group to a whole new set of printers.
This is something new for us and we are happy to reach new potential users of our materials. STAFIX®GRIP TONER enables companies with regular light production dry toner printers to utilize special glue-free self-adhesive materials in their offering.
RAISING AWARENESS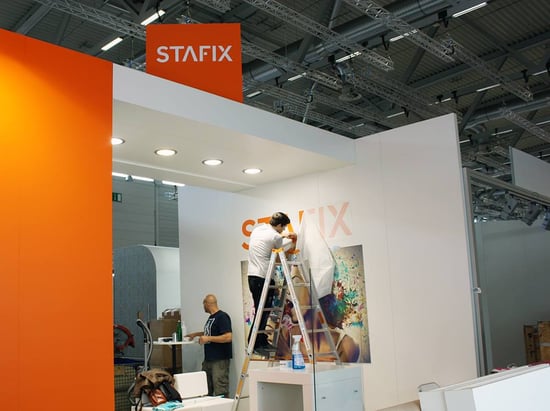 In addition to launching the new STAFIX®GRIP Toner product, we had the pleasure to talk with close to 300 visitors during the week. The busiest days at the stand were from Tuesday to Thursday and we could see a nice buzz around the Stafix samples.
Besides raising awareness of our products and the new product launch, we achieved the pre-set targets for new people interested in STAFIX® products. The weeks to come will eventually show what new cooperation can be launched from these new acquaintances, but we are very optimistic of the potential.
MEETING NEW PEOPLE AND EXISTING CUSTOMERS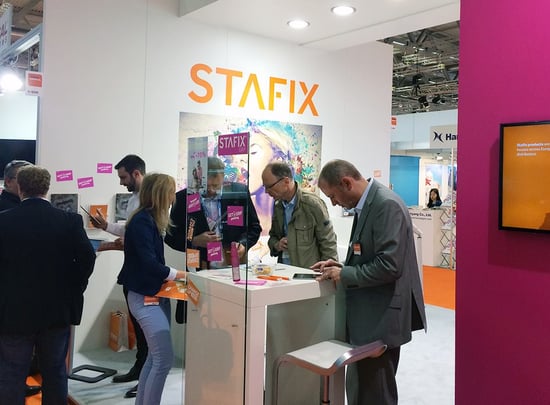 It was nice to meet both new people and get together with existing customers as well. Majority of the visitors were printing houses or distributors from various countries.
Another goal we had was to gain contacts to expand to new geographical regions. We could also see the need for this as we had the opportunity to meet people from countries where we do not have local distribution available at the moment.
MORE EVENTS TO COME IN THE FUTURE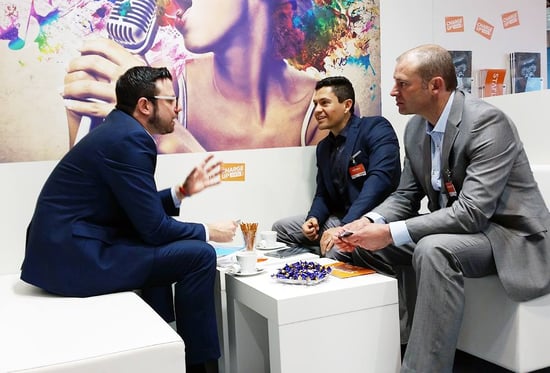 This being Stafix's first major event as an exhibitor, certainly gave good results and positive pressure on participating in other events to come.
Thanks to the genuine interest from the people visiting our stand! Big thanks goes also to Standhaft Messebau, who designed and built our booth for the event.